Description
CloudShare is the leading provider of premium IT environments in the cloud, and allows its users to multiply their IT resources, while cutting their costs. Administrate's integration with CloudShare means you can sync courses between the two systems seamlessly, meaning you can still manage all your courses from within Administrate, even if they are run from one of CloudShare's virtual training labs.
Integration Summary
Vendor: Administrate
Requires: Administrate & CloudShare Account
What are Virtual Training Labs?
CloudShare's virtual training labs allow you to offer your students a realistic, hands-on training environment quickly and easily, and with minimal IT support. It is ideal for any form of training you offer, from instructor-led training to self-paced individual training. A virtual training lab gives you the ability to reach more students with high quality hands-on software training, while controlling IT costs and utilisation, with far less effort.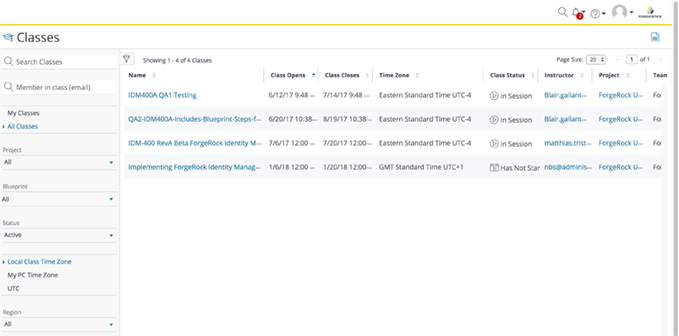 Sync Your Events to CloudShare
After creating an event in Administrate with the time, date, resources, and everything else you need to include, you can then sync your event through to CloudShare. This means the event is also automatically created within CloudShare, and all the relevant information which you students will need, such as the URL and passcode, are also pulled back into Administrate.
Students are Registered Automatically
When a student registers for your event online, a registration will be created within both Administrate and CloudShare. This will then trigger an automated communication to be sent to the student from within Administrate, which will include all the information they need. This ensures that your students are set up on both platforms, but they are only receiving one set of communications from a centralised point, instead of being overloaded with lots of separate communications. If you want to see our CloudShare integration in action, check out our webinar to get more information!