Webinar
How to Evolve Training Operations to Empower Data-Driven Decision Making
In a recent webinar, featuring a fireside chat between John Peebles, CEO of Administrate, and Josh Zygmont, Content Director for HR Daily Advisor, Access the webinar on-demand below!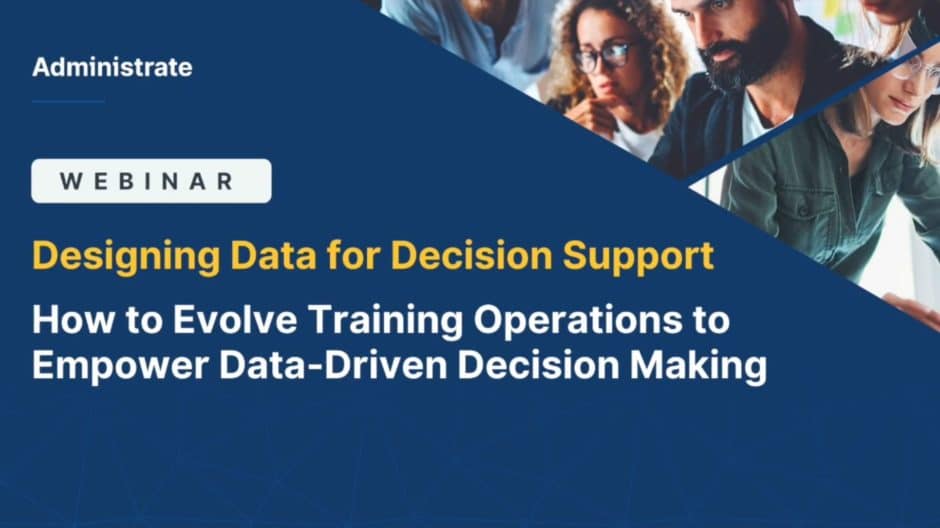 What You'll Learn in the Webinar
How to discover hidden metrics: Why Moneyball is a great analogy, and where organizations can begin looking, or what they may be overlooking when seeking data to inform predictive decision making.
Strategic planning in training: The role learning analytics play in helping CLOs and training professionals coordinate complex training logistics and retain their best talent.
Emerging trends: How learning analytics and data demands have changed over the past 20 months, and what some of the emerging trends are in learning technology.