Guide
How to Design Learning Analytics
In this guide, evaluate the process of leveraging learning analytics to inform data-driven decision making in enterprise training.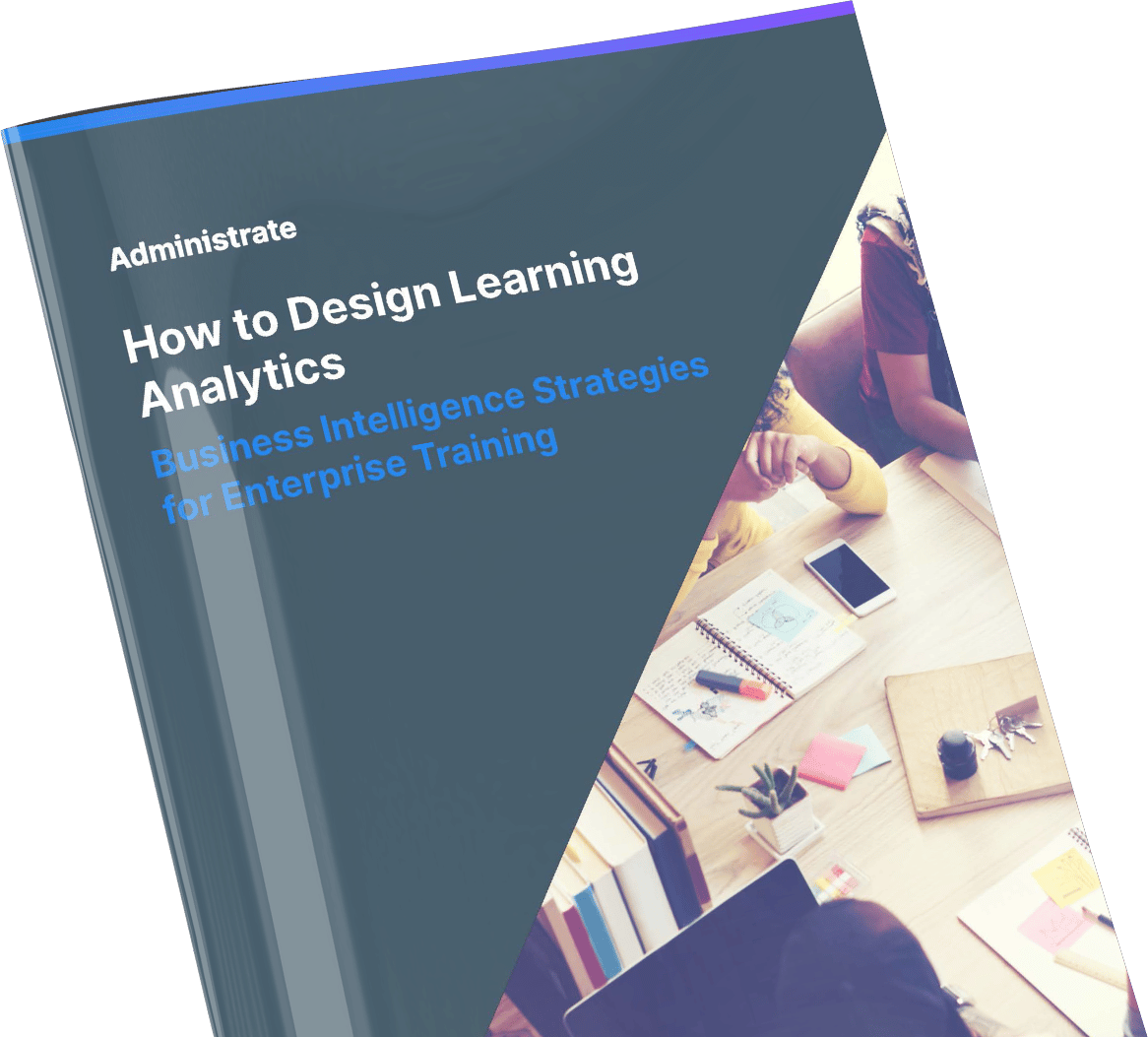 The Keys to Connecting Training Outcomes to Business Objectives
Demonstrating training ROI has always been elusive, but with learning analytics for education technology, it's possible.
Training teams can deliver impressive results for business, but often struggle to show exactly how they reduce employee turnover, empower the best talent, and increase customer satisfaction.
You can start where you are, using training metrics you have on hand to lay the foundation for a learning analytics framework. Showcasing the correlation between training outcomes and business objectives is possible, and you'll explore how in this guide.
Download this guide to discover:
The six attributes of learning analytics and how to apply them.
Insights from training leaders on leading the conversation for data-driven training.
Tips for applying BI strategies to training metrics you have today.
Create Reports the Show Training ROI
What are Learning Analytics?

Explore the traits that define learning analytics and how they drive powerful reporting.

How to Use Learning Analytics

Learn tips to help you get started with better reporting using training data you've already got.

Insights from Training Leaders

Understand how other training leaders leverage learning analytics to improve reporting and forecasting.
Administrate's software helps people like you.