Guide
How to Align Training Outcomes to Organizational Objectives
The steps, stages, and milestones of building momentum toward learning analytics.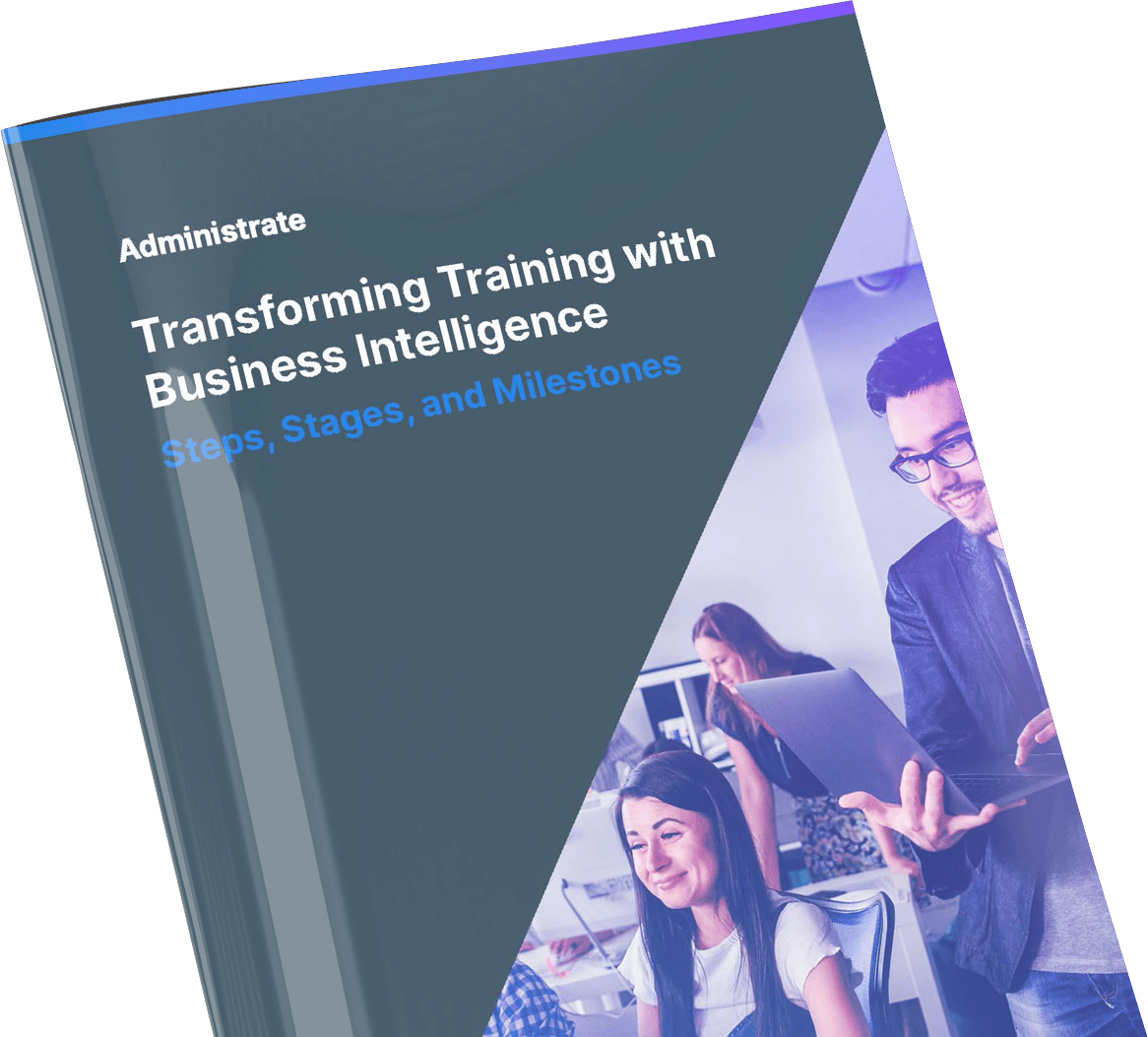 How to Measure Learning Analytics
Explore the steps, stages, and milestones of building momentum toward training Business Intelligence.
Training teams can transform organizational decision making with learning analytics and a Business Intelligence reporting mindset.
This transformation is a journey that moves training data through an increased level of reporting expertise, beginning with information, moving to insight, and arriving at intelligence. Most importantly, this journey to intelligence is possible with the data your training team has on hand.
Plus, each stage provides a deeper level of analysis to your training team, and by extension, your organization – data-driven decision making will become more and more accessible as you progress through the stages.
In this guide, discover:
The levers that create mobility to each stage in the learning analytics journey.
The organizational attributes that define each stage of Business Intelligence maturity.
Insights into why, and where, teams get stuck along the way.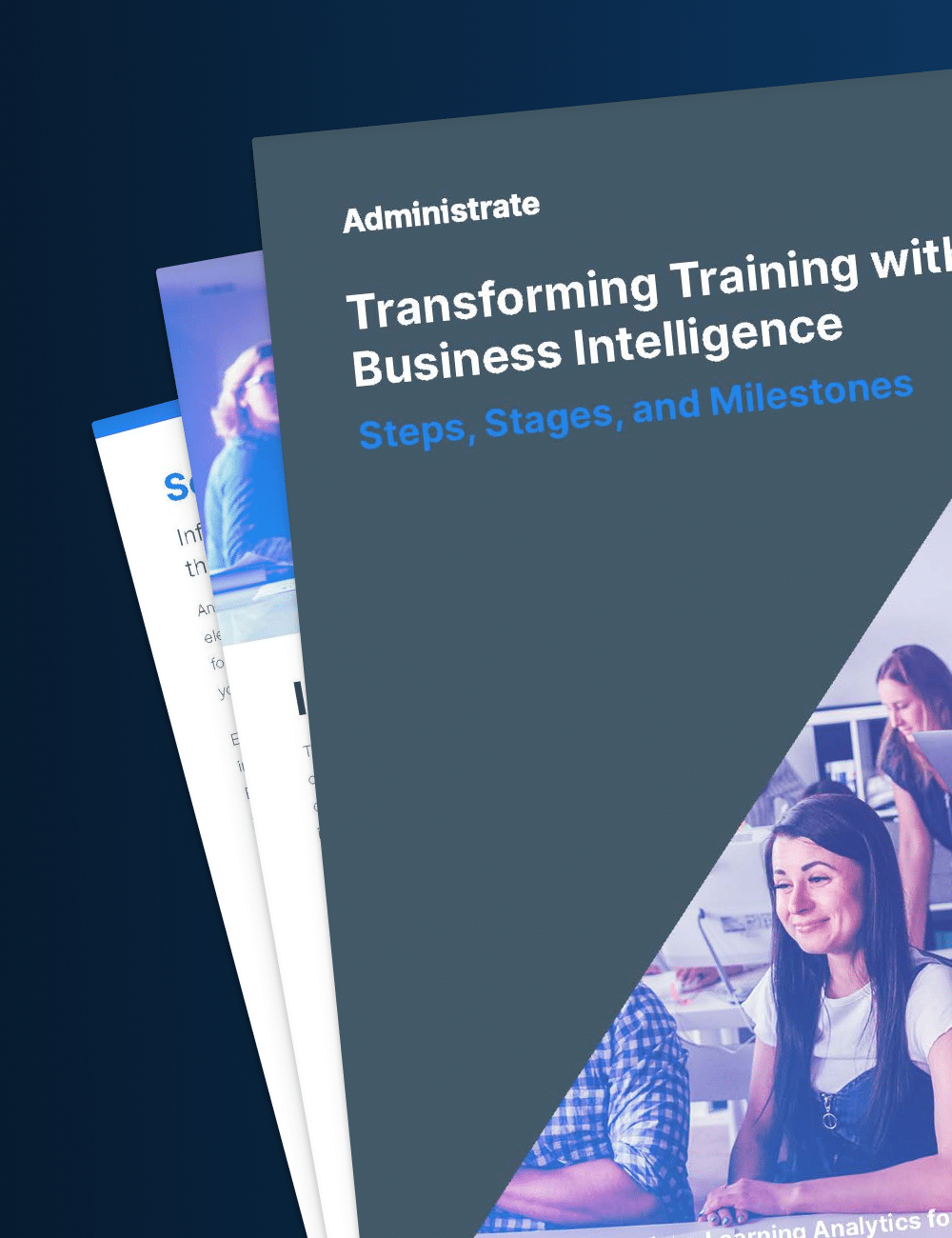 How Training Reports Can Evolve
L&D Data Can Dive Deeper

Seat time, attendance records, completion rates, and certificates achieved are only half the story. How these metrics, and others, demonstrate business impact is where the real analysis lives. With a training management system, this is possible.

Telling the Story of Business Impact

Traditionally, training teams use 9-12 different systems to manage training operations. Deeply connecting learning and business systems in one platform makes it possible to connect training outcomes directly to organizational KPIs.

Making Reports More Accessible and Intuitive

Reporting on training outcomes shouldn't rely on spreadsheet data lakes. Making those reports available to stakeholders shouldn't require a complex chain of emails and document access either. Training reports can be simplified, automated, and intuitive for everyone.
Administrate's software helps people like you.