As we've recently made some improvements to our learning paths functionality, we thought it would be a good idea to take a look at all the ways you can use learning paths in your internal training department to help improve your learning offering.
One key way learning paths come in handy is when it comes to closing skills gaps which you have discovered during the training needs analysis process! Here are just some of the ways you can use learning paths to make sure your staff get the training they need to close those pesky skills gaps!
Pick and Choose Training Required to Tackle Missing Skill
After completing the training needs analysis, you should have a clear idea of all the skills you require your staff to have and which ones are missing. Once you have a list of these missing skills, you need to decide on what training courses you are going to arrange to train your staff in the lacking skills and therefore close that particular skills gap.
It's straightforward to assign training courses which you already have stored within Administrate to a learning track, so you can quickly assign the relevant training sessions to each learning path, whether you create separate paths by department or by specific role.
All you need to do is click to add a new objective to the learning path, and then you will be able to search from a pre-populated list of all the courses you have already set up within Administrate. You can also add documents, URLs, or external material as an outcome on a learning path if you want to include something outside of Administrate, such as reference material or a link to a YouTube video staff are required to watch.
Arrange Learning Paths Based on Priorities
Once you know the skills that you need your staff to have, you'll want to prioritise those skills, as some will be more important and business critical than others, so you'll obviously want to train your staff in these first.
This could be something like you've recently swapped to a new system or piece of software, and you need to get your team up to speed on it as quickly as possible to ensure your business continues to run seamlessly.
Learning paths give you the option to drag and drop internal training so you can arrange it however you want! So once you have all your training mapped out for on a particular learning path, you can rearrange it to ensure that the high-priority training is always completed first. These priorities may differ between departments and for different roles, so it's handy being able to rearrange the training courses based on your specific needs.
Group Training to Align with Skills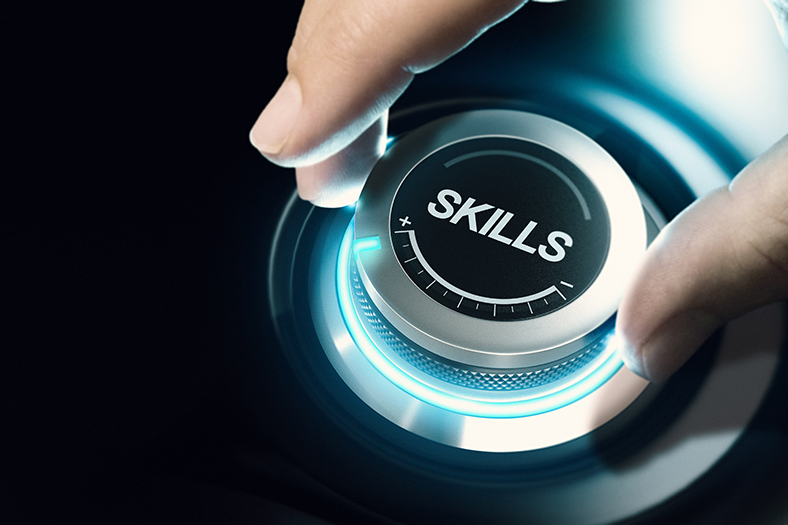 Sometimes, for a staff member to acquire a new skill, they will have to complete several training sessions, and not just one. You may wish to make sure they complete all these training sessions together and make it clear to your team members that the individual training sessions will add together and give them a required skill which they are currently missing.
With learning paths, not only can you add individual training courses to a track, but you can also add a pre-created path, which can be a group of related training sessions.
For example, you may have pre-created learning paths for things like sales training or management training. Being able to add these as tracks to a learning path means staff members can have multiple tracks to work through on the one learning path, so everything is easy to track and manage from one place. It also makes adding a whole group of related training to someone's learning path easy and doesn't create lots of duplicate administrative work for your team.
When you add a new track, such as a 'management basics' learning path, it will display all the training grouped together, so staff can easily see what training they need to complete, and in what order, for them to have acquired a specific skill.
Easily Track When Skills Have Been Acquired
Sometimes tracking training, and the skills that your team have acquired can be hard work and a lot of work to manage. Learning paths, however, make the whole process incredibly easy for both you and your learners!
Both your Internal Training team and your learners will be able to log in to Administrate at any time and view their learning path, which will show their progress. Learning paths will display when a student has completed a training session or passed an assessment, so it's effortless to see at a glance what stage students are at, and whether they have completed all the training needed for a particular skill.
Your Internal Training team will also be able to get an overview of all the students assigned to a specific learning path and see their progress %.