In the past, we've talked about how course templates and resource management are awesome features of Administrate which can help you stay super organized and save you loads of time, and today we're here to add another post to the series and talk all about task workflows.
First, let's talk a little bit about what task workflows are, and then we'll look at all the handy ways they can help your business save time and stay on track.
What are Task Workflows?
Task workflows are a way for you to record tasks that you need to complete within Administrate. These tasks can then be assigned to specific events, so you can easily keep track of all the tasks you need to complete in order to make a particular event run successfully.
There are two ways you can keep track of your tasks within Administrate:
Task Workflows – These are individual tasks, so they are most likely to be one-off tasks that are only relevant to a particular event.
Task Workflow Groups – These are groups of tasks that need to be completed together, and are usually routine tasks which you need to do over and over again for each event you are running. This could be something like all the tasks one of your instructors has to complete before they start a new class, such as downloading the class list, arranging the classroom in their desired layout, printing class materials, etc. Once you have created the task workflow group, you can then add tasks to this group in the same way you would create individual tasks, and they will always be grouped together.
Once you have created a task workflow or a task workflow group, you can easily assign them to any number of events in just a few clicks.
Okay, now we know what task workflows are, let's look at all the ways they can help you stay really organized, and not use up any more of your precious time on admin than you really need to.
Interested in creating the perfect task list? Check out our free download at the end of this post to get our tips!
1. Easily Create To-Do Lists for Yourself
Trying to manage a massive to-do list can be a challenge even for the most organized of us. If you imagine trying to remember all the tasks you have to complete for one event without losing track, and then consider the fact that there will be overlaps from all the other events you're in charge of as well, things can quickly become messy.
Task workflows are designed to create a ready-made to-do list for you, so once you've scheduled your event and assigned the appropriate tasks workflows or task workflow groups to your event, all you need to do is start working your way through those tasks!
We also display your tasks in a number of ways, so you can keep track of them in the way that suits you:
View tasks per event when you're on the event screen.
View them in the calendar within Administrate.
View a full list of all your tasks in the My Tasks panel on the home screen, so they're always right at the front of your mind every time you log in to Administrate.
You can also click through from here to see your full list of tasks, as well as tasks that have been assigned to other people, so you always have a full overview.
Administrate will also email a daily task list email, so you will always have an up-to-date to-do list sitting in your inbox for you every morning.
2. Easily Assign Tasks to Other Users
Even if you are amazing at keeping yourself organized, if you're in charge of other staff members, it can be hard to keep everyone on the same page. If you're also working with multiple people to organize the same event, it can be hard to keep track of exactly who is doing what, and how far along people are.
Administrate allows you to assign tasks to other users within Administrate, as well as yourself. This means when you schedule an event, you can split up the work between your whole team, and then you have a record of exactly who is responsible for what.
You can also check on any of these tasks at any time and see what progress has been made against them, and whether they are completed or not.
Additionally, you can notify someone when they have been assigned to a task, by sending them an email from within Administrate in just a couple of clicks. This means nothing will slip through the cracks, and all your staff will always be aware of exactly what they have been assigned to do.
3. Never Forget a Task Again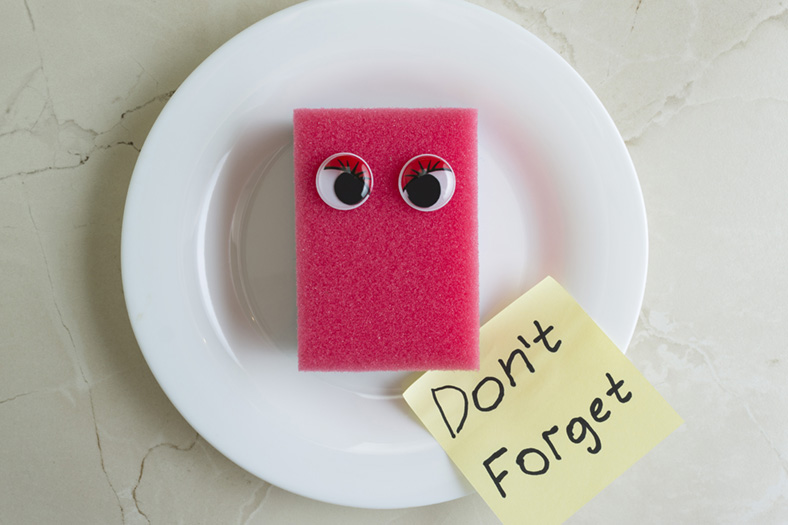 The whole idea of task workflows is to make sure that you never forget an essential task associated with an event ever again! Once you've set up your task workflows groups, you can simply add them to your event screen so they will then be associated with that event.
You've just set out all the tasks you need to do for that event in a couple of seconds, rather than having to sit and write out the same to-do list for multiple events over and over again, safe in the knowledge that all the essential tasks have been included and nothing has been missed!
You may have to spend a little time, in the beginning, setting out exactly the tasks you need to cover for each type of event, and the tasks that different teams will need to complete, but once they are set in stone, adding them to events is really easy.
It also means you won't risk forgetting one of the important tasks at any point. Even if you've completed the process for running an event hundreds of times, there is still the risk that something important could slip your mind. Task workflows prevent that!
You can also add single tasks to your events individually, as there may be some things that only apply to certain events or even just certain instances of an event. By recording them in Administrate as a single task whenever you think of them, you cut the risk of forgetting about it later or missing it out because it's not part of your usual process. Administrate is here to help you keep track of everything and make sure you never miss anything important again!
4. Anyone Can Track Progress of Tasks
If you have multiple people working on a set of tasks, it can be hard to get the level of transparency that the whole team needs to make sure everything is ticking along as it should be.
Everyone has their own personal organizational system, and whether this is notes in a notebook, a paper to-do list, or sticky notes stuck all over their desk, it can be hard for someone else to make sense of this system to get a progress update.
This can be particularly tricky if people are off ill or off on holiday, and you suddenly need to know how far along they are with a project, and which essential tasks still need to be completed.
Administrate makes this all really easy, as any Administrate user in your business can quickly get a full overview of any of the tasks you have logged in Administrate, and what their progress is!
It also means you can easily reassign any tasks that need to be done to other staff members if needed, so nothing will get left undone.
5. Easy to Make Changes
There's nothing worse than making a change to an internal process in your business, and then having to try and find all the places that process is mentioned to make sure you update it to the most up-to-date version!
Not only can this be really time-consuming, but it can lead to confusion and mistakes if you don't manage to catch where all the changes need to be made.
If you suddenly need to change the tasks you do when organizing an event, Administrate is designed to make it as easy as possible. Simply make the edits you need to make to your task workflow group, and the change will be applied across all your events with that task workflow group assigned. This also means when you schedule a new event, it will use the updated version of the task workflow.
That way your whole business is on the same page about which tasks need done and when, and you managed to update this information across a number of events in just a couple of minutes!
These are just some of the ways that task workflows can help you stay more organized and save your business a whole load of time!