When you're compiling a survey to measure how effective your employees found a particular training session, there are hundreds of questions you could ask, which can make the whole process seem overwhelming.
We've provided some of the main questions you may want to ask, and covered the main topics you'll want to focus on to get a clear idea of how trainees rate your training – focusing on the main questions that will give you the best picture of how effective your training is overall.
Evaluating Your Trainers
One area you may want to focus on is how your trainees feel their trainers are performing. You may have amazing material, but if your trainers aren't performing to the best of their ability, it's going to hurt your trainees' learning experience.
To get the full picture of how your trainers are performing, make sure to target any trainer-related questions specifically on their teaching, and not the content or assessments they issue your trainees. This means if your training is engaging, but a trainer is not, you won't miss this detail by only asking questions about content.
You can use a Yes/No option, or a Strongly Agree/Agree/Disagree/ Strongly Disagree scale so that the trainees can answer with their gut reactions. Using options like these allows your data to be easily compared across your entire training offering, giving you a clear picture of how your trainees felt about a particular trainer. You may have noticed that we've left out the Neutral response you might typically expect on this type of scale because it's not helpful when you're analyzing data. Your trainees will have an opinion on each of these questions, so it's easier to gauge how they felt by not offering them the easy Neutral option.
You may want to provide a text box at the end of all the questions, so students can further expand on any specific areas. While this won't be as easy to compare as other data, it will give you further insight into your staff performance and allow you to raise any particularly worrying issues with your trainers before they harm your business. It also offers you the opportunity to share positive feedback with your trainers.
Below are examples of the types of questions you could ask relating to your trainers, and you can allow your learners to answer with whatever method works best for your training analysis.
1. I feel my trainer:
Was always well prepared?

Was always willing to give feedback?

Was always willing to answer my questions?

Was effective in leading the class?

Was friendly and approachable?

Was interested in the subject they were teaching?

Had a thorough knowledge of the subject they were teaching?
Evaluating Your Content
The main reason for doing a survey to evaluate your training will be to see what trainees thought of the training they received.
For this section of the survey, it's important to get as much detail from your trainees as possible, as feedback like this will allow you to make changes to your content if you need to, ensuring you're always providing the best experience possible.
We've laid out the most important questions you'll want to ask below, as well as what we think is the best way to structure the questions in your survey.
2. What are the most important things you will take away from this training?
This will allow you to see if your trainees' experience ties in with the teaching aims of the course. If they don't align across the board, you may want to rethink your training goals.
3. How do you rate the training content?
Relevant
Will be able to use in the future (at work or in general)
Easy to understand
Enjoyable to learn
A good amount of homework
4. How prepared did you feel to perform your job duties before you completed the training?
5. How prepared do you feel to perform your job duties now that you have completed the training?
6. How do you rate the assessments for this training?
Tested the knowledge I was taught

Revision prepared me well

The thought of them was stressful
I felt supported in the lead up to assessments
Breaking down these last two questions into as many points as possible will give you the level of detail you need and will provide you with an accurate picture of how your training is performing. Splitting it into different sections, such as actual course content and assessments, will also be extremely useful for your analysis.
Segmenting questions like this lets you see exactly which parts of your training are working and which aren't, instead of getting the impression the whole training course was a failure when a trainee gives it a low score because they found the assessments too difficult.
Segmented data like this also allows you to make changes to the problem areas of your training, instead of trying to adjust things that don't actually need fixed and missing the main problems.
Make sure for these questions you allow your trainees to select as many answers as they like so that you can get a full picture of their opinions.
Operations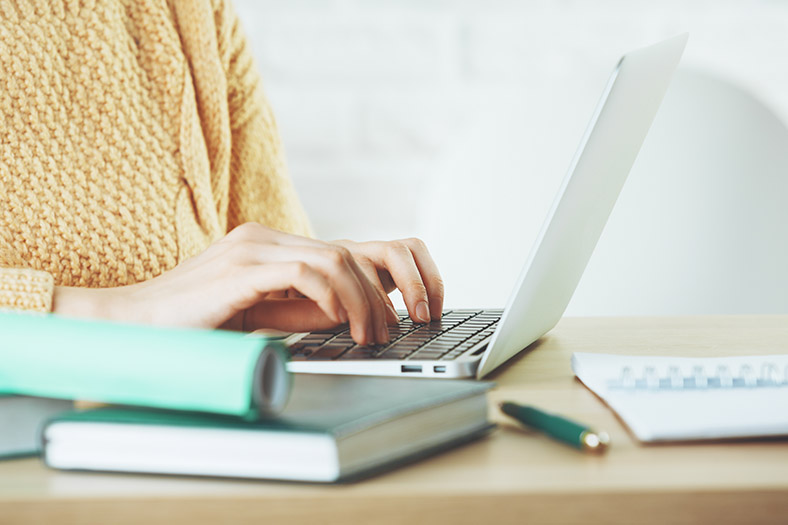 The last area of your training that you'll want to focus on is the operational side. Even if students enjoyed the training, if they had issues using the training systems, chances are they didn't learn what you need them to. Make sure your trainees have the best experience from start to finish.
7. What method of delivery did your training use?
Phone/video conferencing
In-person
8. How was the experience for you?
9. How would you rate the level of communication you received before the training started?
10. How easy to use was the training system?
Questions like these are more general for all the training you offer and will allow you to see how effective trainees find them. It will also let you see if there are any issues as far as ease-of-use in your training systems. Systems that are difficult to use can take the focus away from your content and be unnecessarily time-consuming for your trainee.
What's Next?
As we mentioned above, these aren't examples of all the questions you may choose to ask on a student survey, but these are the main ones we believe you'll want to cover and analyze the answers from.
[Guide] How High-Performing Training Teams Leverage Learning Analytics
Organizations that focus on capturing and analyzing data that shows how training metrics impact organizational objectives, are leading the change in learning analytics. We've gathered stories from training leaders who've made the journey. Follow their path in our guide.